Use the Edit menu to edit text and data, to search (and replace), and to undo and redo recent actions.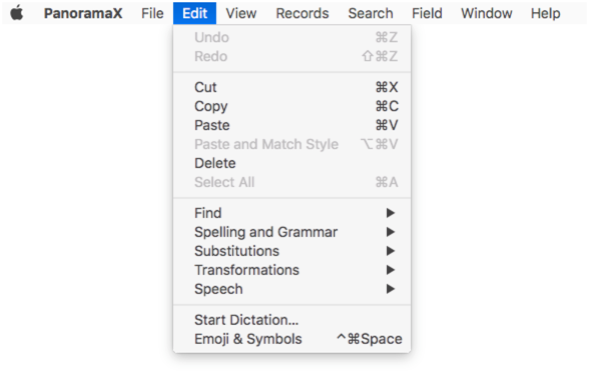 ---
See Also
Find & Replace Dialog -- finding and replacing a word or phrase (with an option to use a regular expression).
Searching -- searching a database to find or select information.
Undo -- using the Undo command to reverse one or more recent actions.
---
History
| | | |
| --- | --- | --- |
| 10.0 | Updated | Carried over from Panorama 6.0, but with new items. |