Use this type of object to create a multi-sided polygon (triangle, pentagon, hexagon, etc.).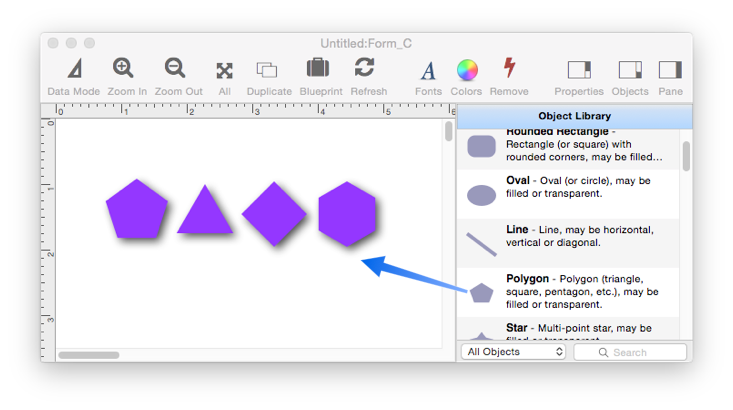 Use the magic panel to control the number of corners the polygon has.

You can also set the angle of the top corner of the polygon.

To learn about modifying the color, fill, stroke (border), opacity and drop shadow, see Form Object Appearance.
---
See Also
---
History
| | | |
| --- | --- | --- |
| 10.0 | New | New in this version. |